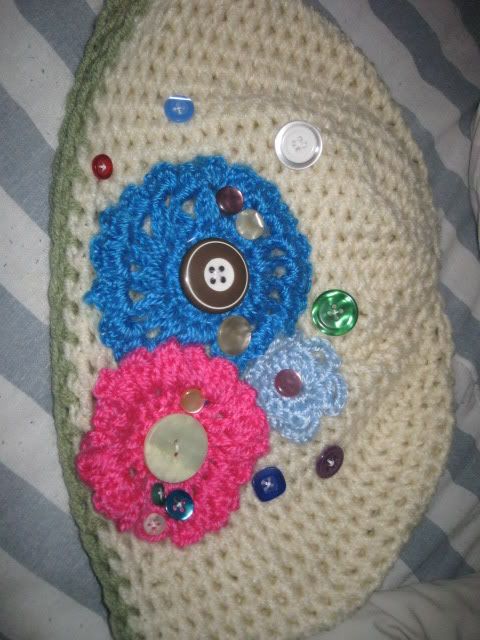 Okay, so I got my inspiration for this hat from this thread:
http://www.craftster.org/forum/index.php?top
ic=50208.0
I did modify the pattern a little to make it longer and a different head size.
I used Simply Soft Aran & Frosty Green for the main hat and Bernat Softee for the bright blue & bright pink flowers. I forget what the light blue is.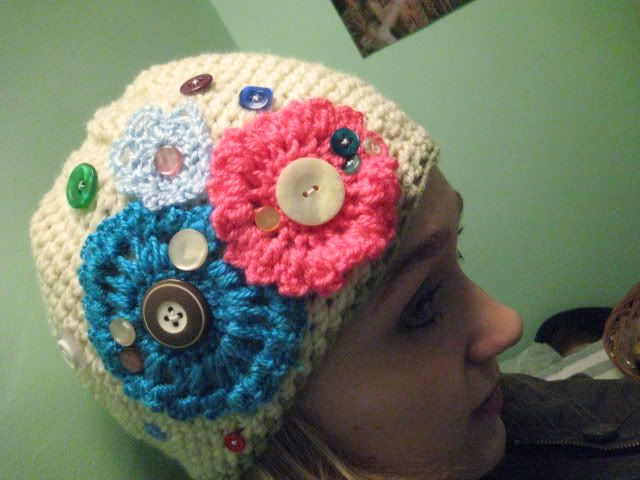 Honestly, I LOVE the way this hat came out and I'm so glad that I decided to make it for myself.
For anyone interested, there's a pattern at the link I listed above.