Jesse & I spent Christmas Eve at my mother's house. It was a decent night. We exchanged gifts with my brothers & my mom. She got us an adorable baby dress and some books (some in English, some in French) for Madison, along with season 1 of Fraggle Rock (yes, I said Fraggle Rock) and some other things. She bought Jesse a 32GB iTouch which he hasn't put down since he got it.
We got back home around midnight and exchanged our own gifts. I got him 2 movies and a book that he'd been dying for, as well as the new Prince of Persia & Midnight Club: Los Angeles games. He gave me an Eiffel Tower portrait & blanket from Urban Outfitters, Mamma Mia! and a pair of Ed Hardy shoes. Nothing tops the engagement ring that he got me for my birthday though...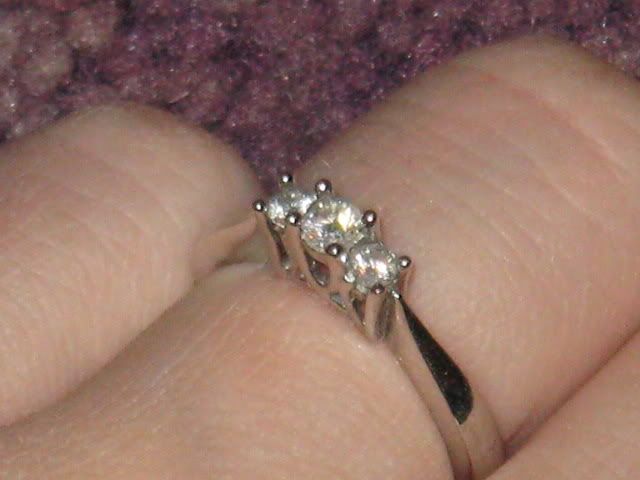 Christmas morning we woke up early and drove to his mom's house and then went back to my mom's for dinner.
We're going to stay in tomorrow night and ring in the New Year on our own. Neither of us are much in the mood for going out, especially since he works on Thursday morning.
I did get us a new laptop though. I love it. <3